Yohei stayed with me in America for a month that seemed much shorter than it actually was.
Luckily, being a senior, I didn't have a ridiculously busy schedule. I was taking eighteen credit hours, but fourteen of those credit hours were independent study and research in Japanese with only three hours of actual class time. The other four were two credit hours of anthropology and two credit hours of violin lessons (which was actually only an hour long – one credit hour of violin is only thirty minutes. I know, it's odd). So for those eighteen credit hours, I only had six hours of class a week.
Yeah, university credits are weird.
The time that Yohei was with me in the states was very good timing indeed. Valentine's Day, spring break, and (almost) our one year anniversary fell within the time frame. Sadly, he did had to leave a mere fifteen days before our anniversary. That didn't stop us from celebrating, though.
For Valentine's Day, I made him chocolate. It was a challenge to find time to make it, though. When I was in class, he was staying in my house playing on my laptop, and when I was not in class, he was glued to my side because he didn't have anything else to do and we were trying to make up for lost time.
I did, though, eventually find some time. There was one day where his jetlag was getting the best of him, I forced him to stay up all day in hopes of defeating it. Finally, though, as nine thirty rolled around, he was too tired to stay awake any longer. I told him it was fine and to go on to bed and I would join him later.
As soon as he collapsed into the pillow, he was snoring. I shut the door and snuck into the kitchen to make his chocolate.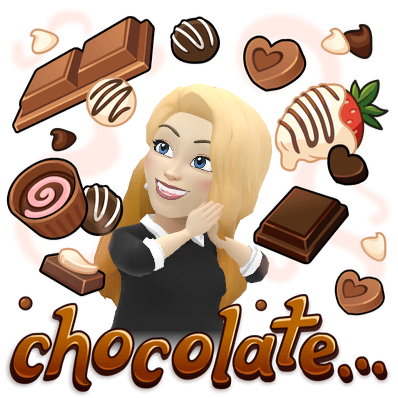 The next morning, I went to the violin lesson, then went home. I was only gone for an hour, but within that time, I guess that my roommate and Yohei went to Walmart and Yohei got me flowers and a card to surprise me with when I got home.
He was just as surprised as I was, though, because I gave him his chocolate that I had hidden in the refrigerator.
Later that night, we went out to eat at a fancy Italian restaurant downtown. I had called weeks ahead and made reservations because it's supposed to be one of those super fancy romantic restaurants. When we got there, it was so crowded that even with our reservation, we had to wait for a while.
The food was definitely refined, but it didn't suit Yohei and my palette. We were content the next day just ordering pizza from East of Chicago.
Don't be confused, though. East of Chicago is high quality pizza.
Even though our one year anniversary was not for another twenty days or so, we decided to go out for good food to celebrate before Yohei had to return to Japan.
We got into my 2004 Toyota Tundra and drove to Red Lobster. By the time we left, we decided that we should have just gone there for Valentine's Day. The food suit us much better… So in other words, the food was much better. (I guess it's pretty much the same words, just taking a few out.)
If you haven't tried the lobster pizza there, I highly recommend it. It's my favorite.
While he was visiting me in America, Yohei and I did a lot together. We went to a ton of restaurants (so many that he actually gained quite a bit of weight), went to an ice carving festival, wandered around the mall, tried new foods, and more. That's just in my city, though.
When spring break rolled around, we went back to my hometown. We stayed there for a few nights at my parents' house before we packed up our bags and went into Chicago. I had booked us a hotel that was right on the water and near all the touristy parts of the city. It wasn't the highest quality hotel, but I was the one paying for it out of pocket, and being a broke university student, I couldn't exactly afford to gift the love of my life a five star hotel on Michigan Avenue. He understood, though, and was just happy to get the chance to be with me, he said. I know; he is perfect.
We walked all over the city and I tried to show him as much as possible in the short amount of time that we were staying there.
I took him to Navy Pier and we bought tickets to ride on the Ferris wheel. We didn't ride it right away, though, because I convinced him that we should wait until it got dark out. When it gets dark, you can see all the lights of the city.
While we were waiting for it to get dark, we wandered around Navy Pier. I showed him Build-a-Bear Workshop. He thought it was one of the coolest things ever, and we couldn't resist making our own stuffed animals. I made an elephant and he made Toothless from How to Train Your Dragon. At checkout, they asked us if we wanted to donate a dollar to a fund for children to get education.
If you've read my previous posts, you will know by now that I am all about paying it forward. I will never pass up an opportunity to do good for someone if I can help it. That being so, I said yes, of course.
Because of that, I received a ten dollar gift card to Build-a-Bear. Donate one dollar, get a ten dollar gift card. I was surprised.
Yohei did the same thing and got his gift card, but then gave it to me, saying he will never use it.
After that, we wandered around a bit more, getting lunch at Margaritaville. Yes, there is a restaurant in Navy Pier called Margaritaville. They have excellent burgers.
Following that, we walked to the main entrance to see the little stands set up. Yohei spotted a stand that was selling rings and we stopped to look. The man selling them could engrave the rings with anything we wanted, so we bought a pair of rings with our anniversary engraved on them. We wore them every day until he proposed to me.
As it got dark, we wandered our way back to the Ferris wheel. There was no line, which wasn't a surprise in the slightest. It was the first week of March. There was still snow on the ground and part of Lake Michigan was still frozen. Being the "windy city" isn't just a nickname. The wind was strong, and freezing cold. We had already bought the tickets to ride, though, and we were determined by that point. We got on and huddled together for warmth until we got to the top.
It was so very much worth it. The view was stunning. The winter air was clear. The sun was still just barely lighting everything, but it was more of a blue than orange sunlight. The city lights were all on, though, and with what light was left, the buildings were visible in our photos.
It was a scene that I had seen many times before. I have been on that Ferris wheel dozens of times. We used to go to Navy Pier often when I was a kid. I had just been on it a few weeks earlier with my friends during winter break because they wanted to see it.
So why, I asked myself, despite the dozens of times that I had been there before and despite the freezing cold wind stinging my face was this time so special?
The answer was sitting right next to me.
The next day, we went to the planetarium. We took the path right next to the lake. Yohei is a bit of a worrier, though, so he would freak out whenever the wind got too strong, acting like it would blow me right into the water. We saw a show while we were there. Honestly, I don't remember much of it. I just remember how much Yohei enjoyed it. He was giddier than a schoolgirl. He was giggling with excitement and jumping whenever anything big happened. I was happy just knowing he was having a good time.
As much as I was dreading it, the day came that Yohei had to return back to Japan. We clung to each other the night before, trying to just avoid the topic. We woke up early and left, arriving at the airport an hour and a half before his flight.
I held myself together well until he turned and said it was time. He gave me a hug and I all but fell apart. (I'm even tearing up as I write this, despite the fact that he is sitting across from me right now.)
I stood outside the security entrance and watched as he checked through, turning and waving every few steps. I could barely see him through the stupid tears in my eyes. I cursed myself for not giving him a better sendoff, then cursed my tears for being in the way of being able to see him completely. That caused me to just cry harder in frustration.
The security guard standing at the entrance of the security check must have this happen a lot, because he had a box of tissues ready at his little podium. He pulled a few out and handed them to me, saying, "It's okay, ma'am. I'm sure you'll see him again soon."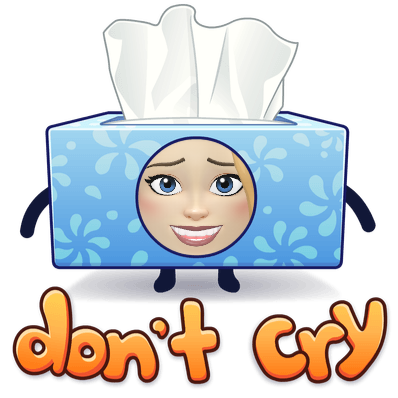 I just nodded and waved one last time as Yohei stepped onto the escalator and rode up and out away from me for what was one of the longest five and a half months of my life.
I went back to my truck in the parking lot. It was still dark out and there were virtually no cars in the parking lot other than mine.
I opened the door and sat in driver seat. I was shaking so hard that I couldn't even put the keys into the ignition. That was when it happened. I couldn't hold it in anymore. I burst into tears. Loud, shaking sobs that would have caused anyone walking by to think that I had just gotten a call that someone died.
The wave of emotion that had taken over me was overwhelming. I couldn't breathe. My chest hurt from the pain that was overtaking it. I honestly thought that I was going to die.
The pain that was swallowing me at that moment felt like it was pulling me into a deep, dark hole that I didn't know if I would be able to crawl out of. It was a terrifying experience that was so unbelievably strong that even remembering it and writing about it causes my heart to hurt again. I had to stop a few times at the memory to wipe the tears that was blocking my view.
When I got home, I realized that I was alone. My roommate had moved out and Yohei went back to Japan. I fell into bed and cried all over again as the pain I felt before came back multiplied by loneliness to the power of three.
I messaged my best friend, a Japanese boy named Masa. Masa and I met at the beginning of the school year. We clicked right away and became great friends. People started asking us how long we had known each other because we acted like we had known each other for years. We told them we were siblings in another life, hence his nickname of Nii-chan (big brother in Japanese). I messaged him about what I was going through. Being the great friend he is, he instantly jumped in to save the day, as expected of a big brother.
The next few weeks, I went through the motions. I woke up, went to class, and tried to spend my time like usual at the study building. I just didn't have the motivation.
Then, one day in late April, I found a possible job opportunity in Japan. That was when I applied to Interac.
I got the job and moved to Japan, working with Interac for about four years before changing to my current job. Now, Yohei and I are in the process of trying to get us both back to the states. That, my friends, pretty much catches us up.
I hope that by reading this, you can get a better idea of who I am when you read my stories.