I'm sorry for my short radio silence. It's been an incredibly busy month!
I guess I should start where I left off.
For Christmas, I was beginning to think I was in way over my head. I went to Costco to buy the ingredients I needed to make dinner but…. I was alone. Usually my husband goes with me. Now, this isn't me saying that I can't go grocery shopping on my own. I do that almost every day.
But I don't have a car.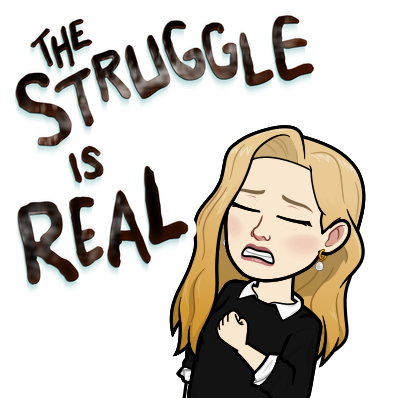 The day started with me waking up and getting ready. I put my shopping list in my pocket (yes, I still write out my list on paper – it's an old habit I picked up from my mother) and went out. I decided to walk to the station because I was planning on taking a taxi back to my place.
I got all the way to the station and sat on the train before I realized my list wasn't in my pocket. I was going to wing it but I knew I would forget something important. I also knew I had another list at home.
Before you think I'm weird, I had written out a list of everything I needed to buy for dinner, then I organized it into a list I needed from Costco and a list for the regular supermarket. What can I say? I'm organized.
Anyway, I took a taxi home and got my other list, then decided to just bike back to the station because I had already lost so much time. My goal was to be at Costco when it opened to avoid the rush.
Carrying home almost 20,000 yen (roughly $200) of groceries including 6 kilos of potatoes, 1 kilo of bacon, 5 kilos of beef tenderloin, plus more without a car is horrible. I was planning on taking a taxi from Costco to the train station, but for some reason there weren't any available. I'm not saying, "Oh, darn. I don't see any taxis. I have to walk!" No. I am saying, I checked apps and whatnot for taxis but they said they didn't go to Costco.
I went to grab the bag to pull it out of the cart and I couldn't even pick it up. I managed to somehow shimmy it out and put the cart away, then half dragged the bag a little ways down the sidewalk so people couldn't see me making a fool of myself.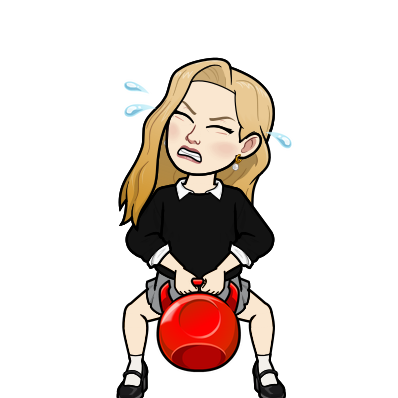 Luckily, I had made a smart choice that morning. I brought a big, empty backpack! Hooray! One point in Tanie's favor!
I took the heaviest of the items and shoved them into the backpack. With that, I was able to pick everything up and start the 15 minute walk to the station. Let me tell you, though, it was brutal. For some reason, the earth decided that this was going to be the first warm, sunny day we had in weeks. I was walking in my coat with the sun pounding on my face and starting to melt. I was starting to worry about heatstroke when I finally made it to the station, out of breath and probably as red as the tomatoes I was planning on buying later.
I took the train back to my city (no transfers, luckily) and got off. I was considering a taxi again but then realized… if I take a taxi, I would have to walk back to the station just to get my bike and bike home again. Forget that! What a waste of time!
Legs already trembling and feeling rather jelly-like, I found a way to fit the shopping bag in my bicycle basket and biked home.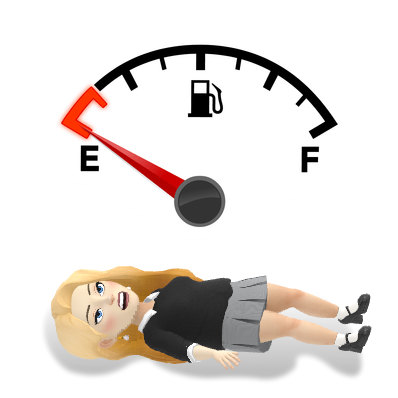 I got everything inside and collapsed onto a chair. If I was going to start cooking, I needed to take a break to breathe. I pulled out the bulgogi bake I bought at Costco. I was going to eat it there but there were only 4 tables, and they were obviously full since it was lunch time. I would going to eat outside but they were shooing anyone who tried away like they were nothing but annoying pigeons. I popped on some Hulu and took a short break before biking all over town to finish the shopping I needed to do.
When that was finally finished, I chugged down a giant glass of water and sat down to breathe for a second.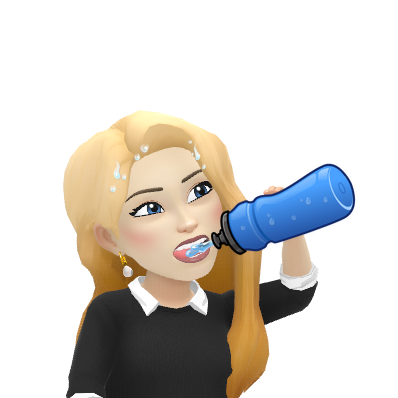 Once I was centered again, I cleaned up and set up my mise en place to get cooking. I managed to actually get a lot ready. I made linzer cookies, stuffed mushrooms, and gingerbread bars in the few hours left of the day and then made dinner for my husband and me. Unfortunately, the bars didn't turn out right so I had to dump them.
The next day, I got the crust on the meat and put it in the fridge to set overnight. Then I made the cranberry tarts, the deviled eggs, and the eggnog. I also made cinnamon rolls from scratch but didn't bake them – they were for Christmas morning breakfast for Yohei and me.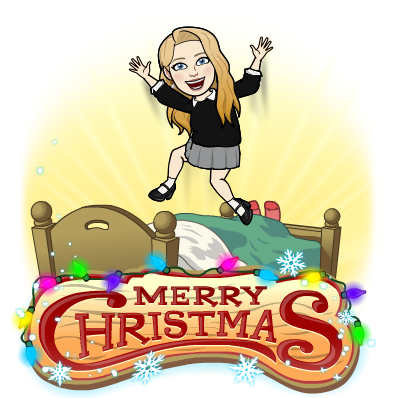 On Christmas morning, I woke up early with conflicted feelings. I was excited to have my own Christmas party, but at the same time, I was devastated that I couldn't be with my family in America… especially since it was the first one without Grampa.
I powered on, though. I took the cinnamon rolls out of the fridge – they needed to sit for an hour before being put into the oven. I made some coffee and messaged my friends Merry Christmas while I waited for Yohei to wake up. Once he did, it was time to put the rolls in the oven. We opened gifts to the scent of fresh brewed coffee and baking cinnamon rolls, much like I did growing up. It was a much smaller gathering than I was used to, but the look on Yohei's face and his reactions as he opened all the gifts I spent too much money on made it feel just as special.
The rest of the day was a crazy blend of chopping and baking as I made the rest of the food. I put the brown buttered carrots into the slow cooker, started on the dinner rolls, made thyme-roasted veggies, put the bourbon dogs onto the stove, popped the rolls into the oven when the veggies were done, then put the roast in last. I was worried it wouldn't all be done in time but the oven beeped about fifteen minutes before my friends messaged me that they were on their way.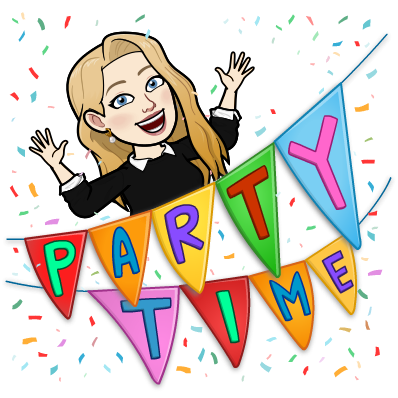 We played games, open gifts, ate great food, and enjoyed even better company.
I saw a post on Facebook that someone said they felt that all the hard work that went into Christmas didn't seem worth it for just the few hours that it's celebrated… It broke my heart.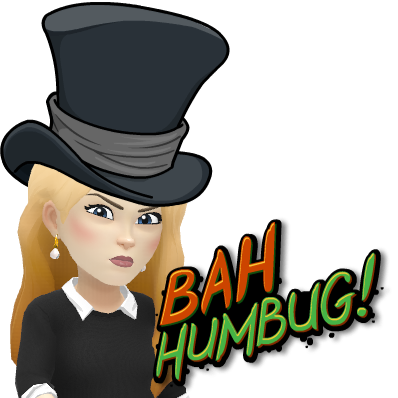 Christmas to me isn't just a rushed few hours of celebrating. I celebrate Christmas throughout the whole season. It's a huge deal to me. I love the special electricity in the air and how everyone acts just a little nicer to each other. It isn't the same here in Japan by any means, but I still enjoyed the season and was sad to see my phone display December 26th when it was all over.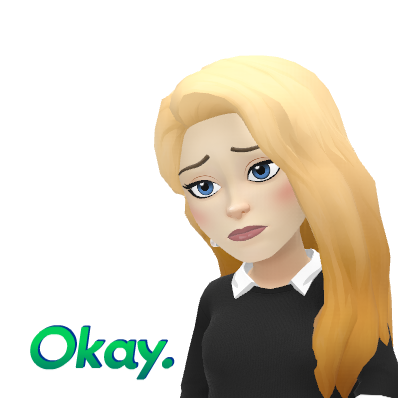 It's already January 12th but I can't bring myself to take down a few of my decorations. I have the box of the decor I've taken down sitting in the living room. I look at it a lot and am procrastinating putting it away.
I'm already thinking about next year.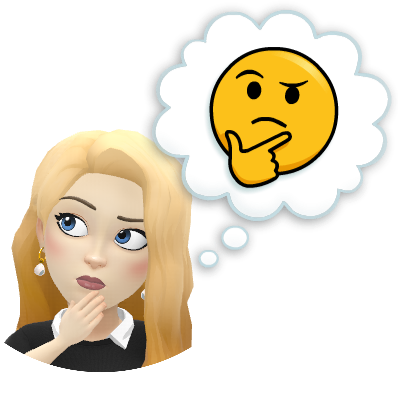 Stay safe!
And Happy New Year!